The Olives remains the first and only house on the street.
William Sharrad was an early landowner in South Australia. Soon after settlement of the new colony in 1836, Sharrad acquired 100 acres of land south of Adelaide and began wheat farming. He started building his house on Salt Creek Road believing it would be in the main street of the new town of Yankalilla. But the bureaucrats of Westminster thought it inappropriate to site a town on a salty creek, so they moved the location into the next valley to take advantage of the fresh waters of Bungala Creek. William Sharrad's house, The Olives, thus remains the first and only house on the street.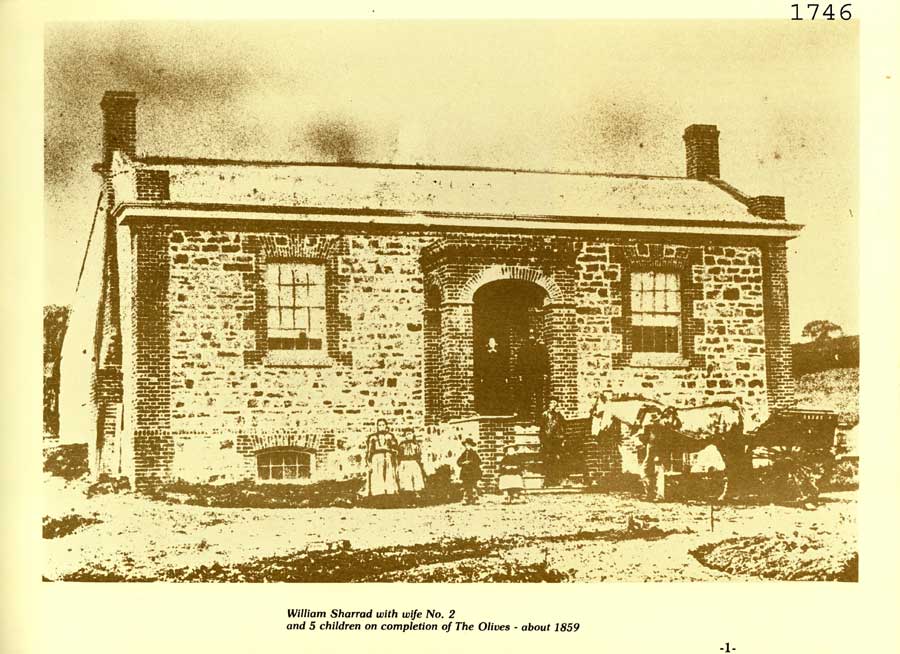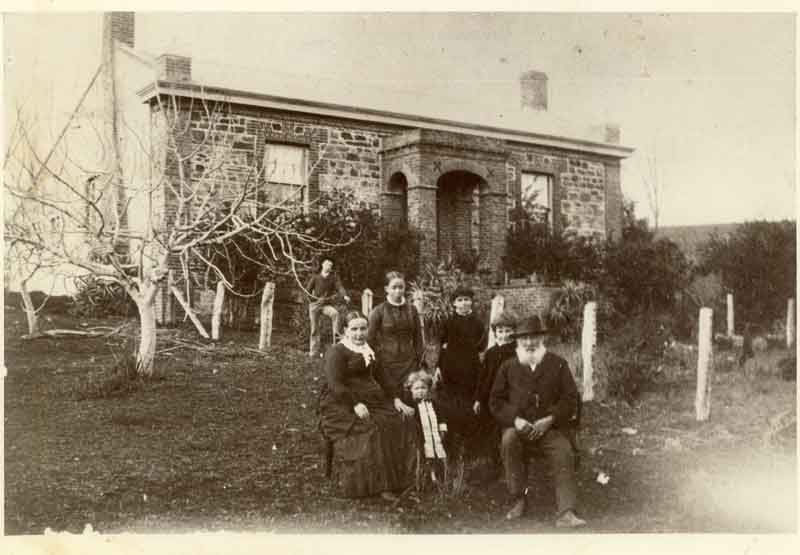 Neo-Georgian front section of The Olives
William Sharrad and his family of six children lived in the old section of The Olives – a "mud and pug" construction using locally collected rocks and river clays to build walls 450 mm thick. Foundations were rudimentary and the whole construction sat on constantly moving Bay of Biscay soils.
William Sharrad did well from his farming, allowing him in 1859 to construct the imposing neo-Georgian front section of The Olives. This section features two large rooms with 12-foot ceilings, with a cellar and storerooms below.
William Sharrad died in 1893 and The Olives had a succession of owners until it fell into disrepair around the time of World War II. Windows were smashed, doors removed and floors collapsed. Cows sheltered from the weather in the kitchen.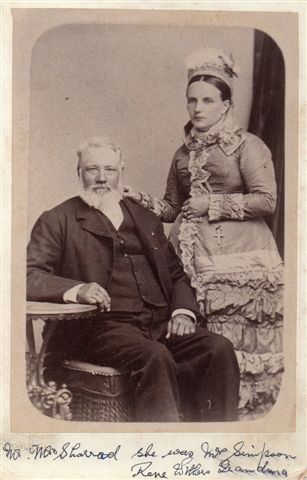 Further restoration of The Olives
By 1975 the building was in danger of collapse when it was discovered by architect Sir Eric von Schramek (right) and his interior-designer wife, Edith. They developed a restoration plan that involved digging a deep trench around the building to divert water from its foundations and the construction of a huge beam in the cellar to minimise potential for movement.
The von Schrameks nurtured the building until 2005 when the present owners purchased it. Advised by Heritage SA, they embarked on further restoration, replacing the roof and repairing brick and stone work. Acrylic paints were removed to make way for heritage-approved lime wash – a mixture of slaked lime, water and skimmed milk which allows the stone and mortar to "breathe."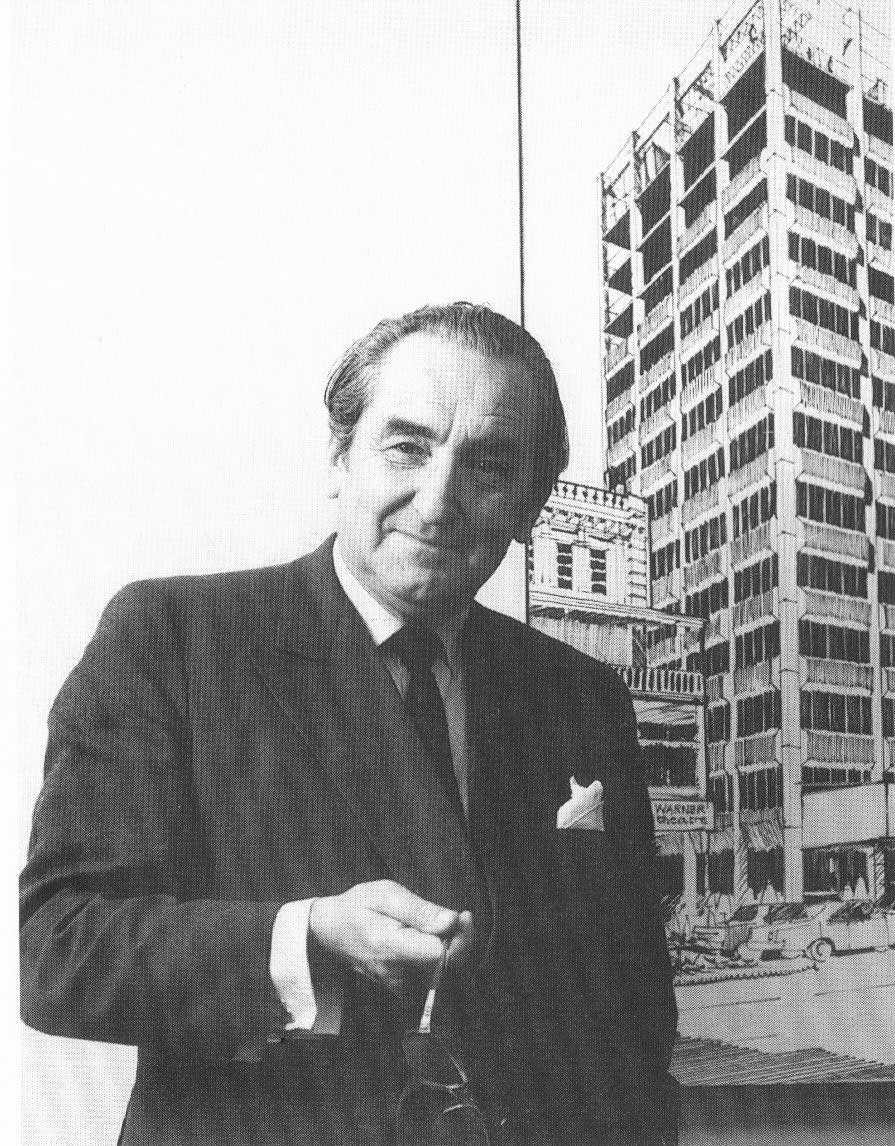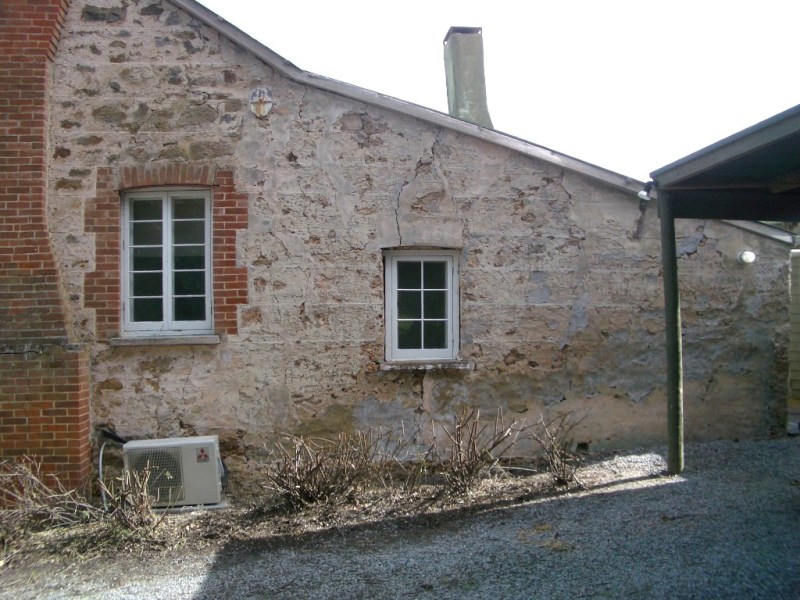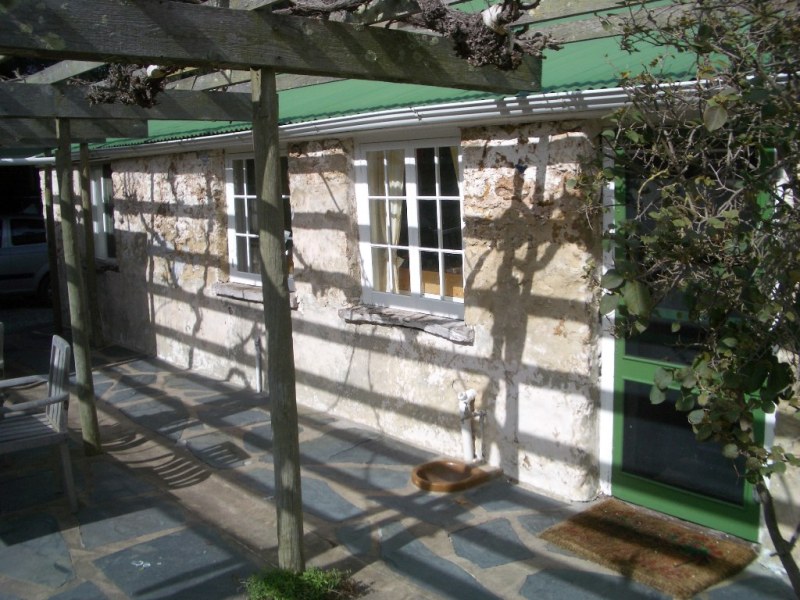 In 2007 the new owners acquired an adjacent 2.4-acre paddock which returned the property to its original size of 4 acres within the "envelope" of 200 olives trees, planted as a windbreak in the 1860s. These trees still produce fruit which is pressed into a unique and flavoursome oil.